Sound massage at the Oriental festival with AoM duo
April 24, 2019 in Blog, Events by the Emeralds tree
Turin, 15-16-17 March 2019
We brought the Sound Massage to the oriental festival!
We consider ourselves satisfied and grateful because the performance aroused interest, curiosity and smiles.
I want to share with you some of the photos taken during the event, all at amateur level and taken in the most peaceful moments, without chaos around for privacy.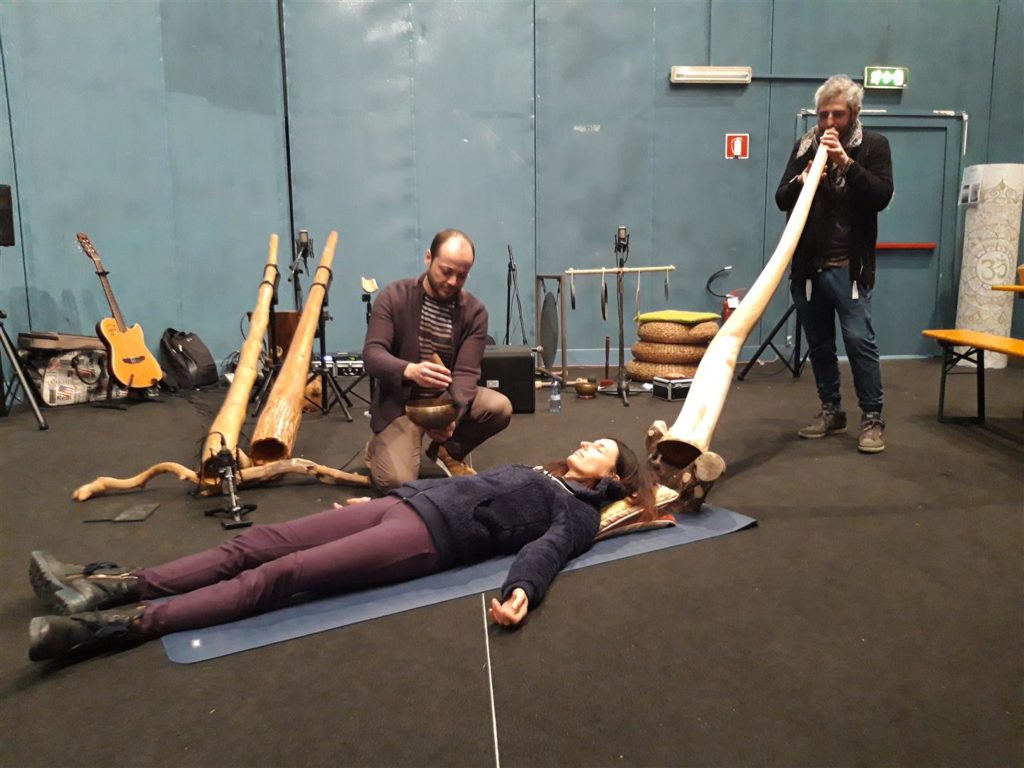 Our experience in the holistic and energy field has given us the opportunity to combine some energy practices with circular breathing, making it absolutely unique, penetrating and vibrant in the body and beyond.
We also use amplification to achieve a dual effect: direct (vibration) and indirect sound (instruments and other frequencies such as wave, gong or tuning fork miking and re-emitted in the environment by the sound system), we did several tests and tested different solution, finding the most congenial one to get a precise result.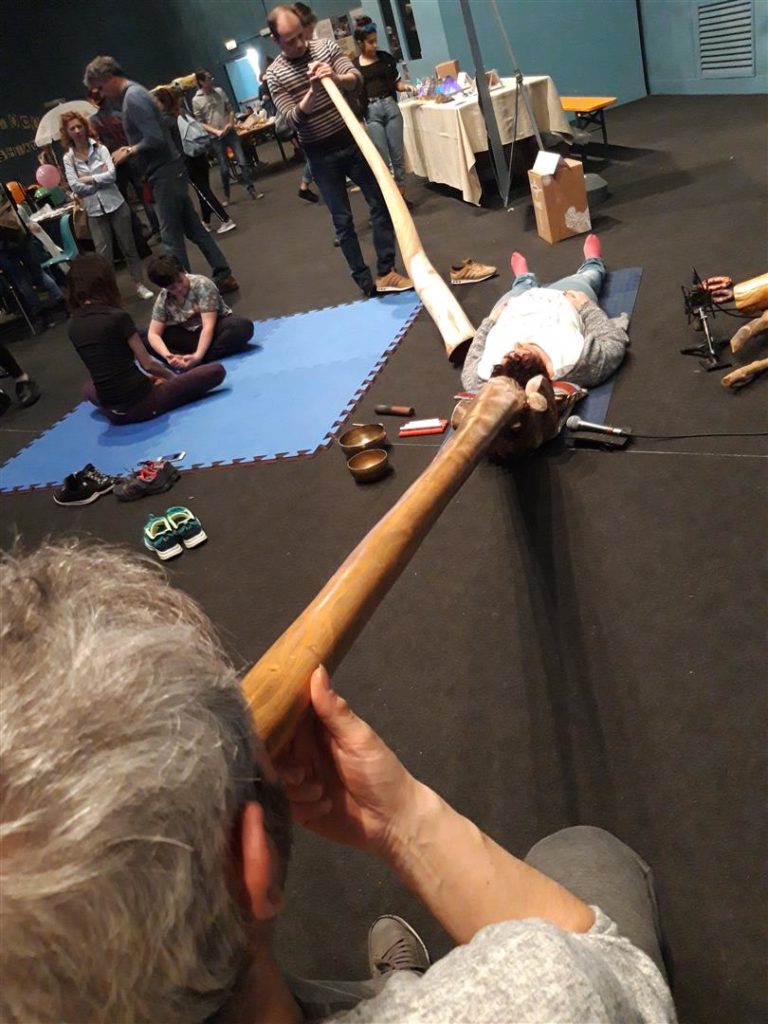 With us (me, Daniele, and William) our instrumentation
in addition to some gongs and bells
didjeridoo in Gelso tuning MI 432 hz
didjeridoo Cedar of the Lebanon tuning DO 432 hz
didjeridoo Cedar tuning SOL 432 hz
the ideal tuning for the discourse of the
fifth (see Gustavo Rol) and absolutely to exchange then of place
for a complete massage.
All the participants, both young and adult, left their positive feedback on the experience.
Some will want to repeat it and for them we are available here at our base camp in Govone.
Several associations have been interested in deepening and we will have time and way.
We thank the staff and Laura of the organization for the success of the event, making her best wishes for her work.
Photo Gallery
For information on our courses and individual sound massage sessions, contact us at e.mail info@theemeraldstree.com
Come and visit us, we are in Govone, Piedmont. Overnight accommodation available at nearby facilities.
Soon the new summer workshop program will be available online.
Questo post è disponibile anche in: Italian