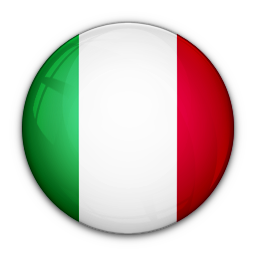 Want to see the didgeridoo personally? Come and visit us. we are in Piedmont, Govone.
Contact us at e-mail info@theemeraldstree.com
We recommend the use of headphones for listening to sound files
click the pictures for further details and gallery
DIDGERIDOO AVAILABLE diapason 432 hz

DEEP CEDAR
Wood: cedar
length: 264 cm
bell: 16 x 24 cm
TONE: A (54 Hz)
Beautiful
Now available

COSMO
Wood: Apricot
length: 217 cm
bell: characterized by a very large and extensive harmonic case
TONE: C
1° Toot B (same octave of the drone)
2° Toot A
TROPICAL NUX
Wood: tropical walnut
Length: 201 cm
bell: 13 cm x 12 cm
central drop resonance: 13 cm x 12 cm
Tone: C (2)
1° Toot G#(2)
2° Toot Bb (3)
CEDAR OF LEBANON
Wood: cedar
length:
bell:
Tone: C
1° Toot
2° Toot
Further details very soon online
PINUS PINASTER
Legno pinus pinestae
length 262 cm
Bell: 13 cm

Tone': G low
tuned with diapason A= 432Hz (430,6-432,6 hz)
Pinus Pinaster is definitely a concert didgeridoo, for sound, resonance and playability.
LA NUIT
Wood: old walnut tree "dried on site", coming from our woods in the Roero, Unesco heritage.
Length: 155 cm
weight: 2,9 kg
Bell: 14 cm x 14 cm
Tone: F# (Naturally tuned with diapason 432 hz)
The sound is taut, compressed, fast, accurate and very dynamic.
1° Toot  E    2° Toot B – very incisive and powerful, perfect for the modern and fast techniques, freestyle and beat box.
PINO MARITTIMO
Wood: pino marittimo.
Length:
weight:
Bell:
Tone: F
Very soon On line
DIDGERIDOO by The Emeralds Tree
Pear Wood 183 cm didgeridoo with Shungite Elite
Cherry Tree F# 270 cm double drone
Mandala didgeridoo

Walnut tree 282 cm of pure beauty

Nucis F

didgeridoo Walnut, high-quality and robust. length: 165 cm

Linden Wood 242 cm

CRYSTAL SEA: Wood: Linden wood, from the Piedmontese hills. Note: C (tuning based on diapason 432 hz) Length 242 cm Crystal Sea, the deep.

Elm Wood Eb2 188 cm

Wood: ELM Wood Lenght: 188 cm Weight: 2,9 kg mouth: internal 30 mm bell: diameter of oval 22 cm x 9 cm. TONE': Eb2 Frequency: average frequency 78 Hz /effective frequency 77,78 hz Brain Frequency Range 72-90 MHz Normal Brain Frequency 72 MHz Human Body 62-78 MHz Human Body: from Neck up 72-78 MHz

Pear Wood 183 cm didgeridoo with Shungite Elite

Note: RE tuning based on diapason 432 hz 1 Toot β (in the same octave drone) 2 Toot β (in the same octave of the first toot) The inside of the mouth presents a novelty, for the first time in my didge appears in fact the SHUNGITE. Not far from the mouth, in order to remain close to the mind of the musician, it is set a beautiful Shungite Elite, about 6 grams, a precious and spectacular stone .

Cherry Tree F# 270 cm double drone

WOOD: cherry coming from our Piedmont hills, Unesco heritage. LENGTH: 270 cm NOTE: High drone FA# bass drone G These two drones are precise, playable in a totally separate way. The high drone with his toot and its voltage, the low drone with its own tension and toot.

Chestnut wood F

The Black Swan is a Chestnut wood didgeridoo, especially created for an Italian musician, professional performer. It 's a Technical didgeridoo

Plum ramassin C 232 cm

"PRUNUS" a jewel for the direct music therapy, for the intense physical vibrations it transmits. In the 'therapeutic use, the continuous toot, takes waves and sound power difficult to reach with other didge. TONE: Naturally tuned in C (432 Hz) perfect tone for meditation. effective frequency detected Do (2) 64.217 hz.

Elm wood D 160 cm

"EARTH" WOOD: ELM Length: approximately 160 cm mouth: 29 mm internal natural bell: 15 cm x 9 cm TONE ': D- based on diapason 432 hz frequency: average recorded 71.5 hz article link 1 toot F3 reported average frequency 172 hz 2 ° toot C# 4 frequency detected 272 hz

Larix

Cedar C# 205 cm

"CEDRUS" Wood: Cedar, aromatic and strong length: 205 cm bell: 20 cm x 9,5 cm mouth: 28/30 mm Interior excavation with special processing and care, privileged sound and intonation TONE: C# (2) based on A=432 Hz equal tempered, carefully detected actual real frequency 68 Hz 1° Toot Bb (114 Hz~ 114,33 Hz)

Cedar E ♭ 180 cm

"FABULAE CEDRINA" Wood: Cedar, aromatic and resistant length: 180 cm mouth: 43 mm external, conical inner 28/32 mm NOTE: Eβ (2) intonation based on A = 432 Hz equal temperament accurately surveyed frequency 77.3 Hz (see the article) Sound: Light as a feather, apparently thin as a sheet of wood, this didgeridoo becomes a resounding drum. Responding accurately and quickly. It sounds dry and pleasantly modulated on high frequency. Suitable for freestyle and drum & beats.

Elm wood B ♭ 225 cm

"SPIRACULUM ULMUM" Wood: ELM Wood Lenght: 225 cm Weight: 2,7 kg mouth: internal 30 mm bell: diameter of oval 15 cm x 7 cm. TONE': Bb Frequency: 58 Hz Approximate Chakras: Third eye, 6th chakra AJNA, visual and imaginative faculty building.

Elder wood

Digeridoo wood Elder, worked with pure food resin and embellished with an amethyst. This didgeridoo is no longer available.
Questo post è disponibile anche in: Italian