the secret of the trees – walking festival
June 10, 2015 in Blog, Events by the Emeralds tree
This year, we will be on the 4th festival of walking and oriental disciplines, with an event within the event.
The walking festival takes place in Alta Langa, precisely in Bergolo (CN – Italy), during the weekend of 20 to 21 June 2015, and is organized by Andè, go to snoop on their site to download the complete program.
At 23.30 on 20 June we will meet at the San Sebastian area, where you can relax in your own sleeping bag.
Accompanying the night of the solstice, there will be the didgeridoo of The Emeralds tree, and the musicians Daniele Pasquero (The Emeralds tree) Manuel Stage (Ramu) and William Vidale, who will take you on a sound experience made of  didgeridoo and overtone singing, between vibrations and frequencies.
A must hear.
MUSIC FOR THE SOUL, UNDER A SKY STARS.
The festival deserves to be experienced as a whole, starting with the group in the morning for a trek in the High Langa, a long walk through woods and breathtaking views, the program Andeè is in harmony with people and with nature, it collects in self situations more enjoyable and is a good opportunity to make friends with those who share the love for freedom and for the heights.
If you are only interested in specific events they are free and you can get straight on the intended location.
See you there!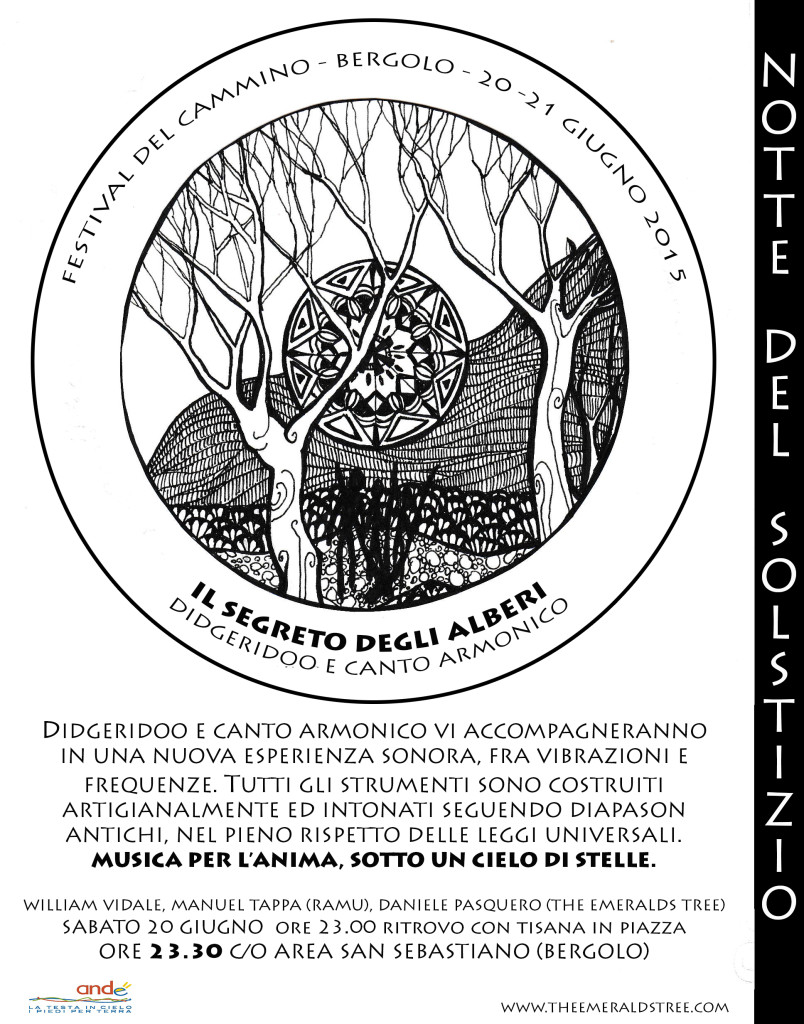 Questo post è disponibile anche in: Italian